About Us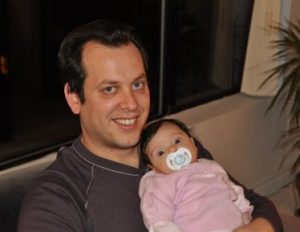 Sagiv Winer has embarked on his mission to provide property owners with high-quality restoration services by opening 911 Restoration of Bellevue, his second location in Washington state.
Owners of both commercial and residential properties can completely trust in the services provided by Sagiv and his team. The entire operation is locally owned and operated, ensuring that the technicians are in touch with the wants and needs of property owners in the community.
Along with his office manager Mike Smith, Sagiv can coordinate technicians to arrive at any property within 45 minutes of being notified of a water emergency. The partners are constantly in touch to ensure that their customers are receiving the service they deserve.
Customer service is important to every member of 911 Restoration of Bellevue, so give Sagiv a call the moment you need water damage restoration, mold removal, fire damage restoration, sewage backup, or disaster restoration services.  
Sagiv's Tips To Preventing Pipe Bursts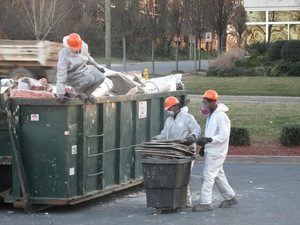 Bellevue experiences frigid, wet winters which often lead to big problems for property owners. The rain and snow can cause extensive leak damage that ends up requiring professional repair services.
However, pipe bursts are the biggest issue that owners of homes and businesses have to deal with during the winter months. When water inside of a pipe freezes, it expands and causes the metal to crack. As soon as the water thaws it comes bursting out of the pipe, sometimes flooding entire rooms.
The best way to limit this type of water damage is by prepping your property before the cold season begins. Sagiv has some tips that every property owner should follow to stop your pipes from freezing.
Keep your garage doors closed to keep the water supply lines as warm as possible.
The sink cabinets in your kitchen and bathroom should be kept open to allow the warm air in your property to penetrate them.
Allow a trickle of water to drip from all the faucets in your property to prevent the water from becoming stagnant and freezing.
Set the thermostat in your property to the same temperature throughout the day and night. Even if you need to leave the property, do not set the temperature to lower than 55 degrees. By adding insulation to your attic, basement, and crawlspace to keep the heat in your property. This will also help you with maintaining a lower energy bill.
Even if you take these measures, it is still possible to experience a pipe burst, especially during a cold snap with the temperature drops very low within a short period.
Call Sagiv when you need expert water damage restoration services when a pipe burst floods your property, and his technicians will provide you with the immediate repair services you deserve.
Dedication To Giving The Community A Fresh Start
When property owners are faced with disasters in their homes or businesses Sagiv wants to be the voice of positivity that gets people through an overwhelming situation. By bringing the fresh start attitude to every job, he knows he can help people see the silver lining in any disaster.
Customer service plays an integral part of any restoration job, and Sagiv and his team are dedicated to providing property owners with the highest level possible. By building trust with all of their customers, the repair team can ensure that their customers have peace of mind with them at their home or business.
On top of spreading 911 Restoration's fresh start attitude to property owners in need of restoration services, Sagiv connects with the community by sponsoring multiple soccer teams in both Bellevue and Seattle.
In fact, many of his staff members play on these soccer teams, which act as a fun team building exercise. It brings his whole office together outside of the work environment, giving each employee a fresh perspective on how to interact with each other.
Sagiv wants to give all members of the community a sense of security knowing that if anything may happen to their property, there is a company nearby who is ready to help them on a moment's notice. So, call 911 Restoration of Bellevue today!