Sewage Backup Cleanup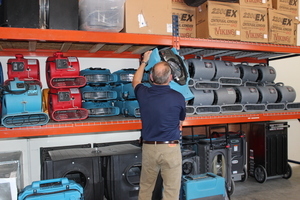 Bellevue owes its beautiful natural scenery to heavy winter rains. Unfortunately, rain brings risks as well as benefits. As many property owners in the area will attest, wet weather can mean property floods. Even worse, rain water can over-fill sewer systems, causing the most dreaded form of property water damage: sewage backup.
911 Restoration understands that when you need sewage cleanup, you need it now. That's why staff is standing by to take your call at any hour of the day or night, 24/7. Whether it's 2:00 a.m. or noon on a holiday, they'll be there. They even guarantee a 45-minute arrival time, so you're not left watching the time tick by as sewage seeps into the very structure of your home. You have peace of mind, knowing that someone is on the way, and they'll be there soon. Call us at 425-247-3836 and allow us to offer you a free visual inspection.

All specialists in the sewage cleanup crew are IICRC certified. They are highly trained in all aspects of water cleanup, from safely handling the removal of black water and sewage to repairing any resulting damages, insuring your property is even better than new.
Moreover, 911 Restoration believes in making sewage water cleanup as easy and affordable as possible. We want to turn this property disaster into a minor incident that both you and your wallet can soon forget. 911 Restoration works with all types of insurance, and they work with you to make sure you understand exactly what to expect from your insurance provider. They even handle all the tedious paperwork.
A sewage backup can feel like an irreversible disaster. In reality, with 911 Restoration on your side, you're only 45 minutes away from a Fresh Start. Call us today and let our technicians prove it.
A Comprehensive Sewage Water Cleanup Company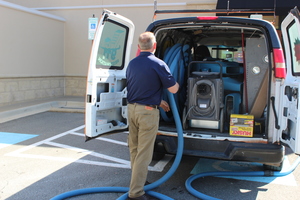 Whether you're dealing with a sewage backup or toilet water damage, the fact of the matter is that no two water damage incidents are exactly alike. When sewage cleanup technicians arrive at your home or business, they offer a free visual inspection for property owners. They fully assess the damage and communicate exactly what is needed to get you and your property back on your feet.
The process for restoring your home or business may include a number of services, depending on your unique situation. 911 Restoration of Bellevue offers packing out and storage services if any of your belongings need to be removed from the area and protected. Technicians remove all water and sewage, dry and dehumidify the area, and even inspect for mold that may have developed as a result of lingering moisture. They check the structure of your property for irreversible damage, repairing whatever destruction they find.
By the time the sewage cleanup staff leaves your property, it will seem as if you never had a sewage water backup incident. The entire space will be dry as a bone and fully sanitized. All structures will be clean, sound, and strong as new. You will finally breathe easy, in more ways than one.
Our number one goal at 911 Restoration is to make the path to a new beginning easier than you thought possible. Call us today and find real peace of mind. Call 911 Kirkland at 425-247-3836 and see how we can help.
Sewage Restoration For A Healthier Property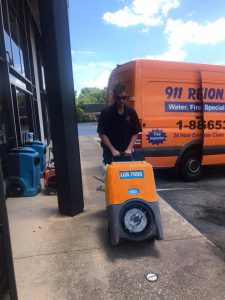 911 Restoration of Bellevue offers sewage cleanup as an emergency service, because gray or black water standing in your home or business presents a serious hazard to both your property and your health.
Even if all you have is a minor backup in your basement, it's in your best interested to call a professional immediately. Sewage brings hazardous microbes into your home, heightening the risk of disease for you, your pets, your family, or your customers. Black water can contain viruses or bacteria such as salmonella or E. coli. Not only should this harmful substance be removed from your property as soon as possible, but you should stay out of the affected area until specialists arrive.
The IICRC certified water cleanup specialists of 911 Restoration know how to remove sewage safely and sanitize your home or business completely. When they complete their work with you, you have peace of mind knowing all harmful substances are gone from your property.
Your dependable sewage cleanup techs approach your unique situation by looking at the big picture. They consider every aspect of the damages, they take into account the health of both the structure and its inhabitants, and they consider your every need, from insurance support to clear communication.
A sewage backup is an ugly, unsettling scenario. Let the experts at 911 water Restoration show you that it's not only possible to recover the property you loved; it's possible to make it even more lovable than before. Call now for complete restoration. Call us at 425-247-3836

Serving the communities of Bellevue, Bothell, Enumclaw, Springs, Issaquah, Kenmore, Kirkland, King County, Maple Valley, Mercer Island, North Bend, Redmond, Sammamish, Skykomish, Woodinville and surrounding areas.