Fire Damage Restoration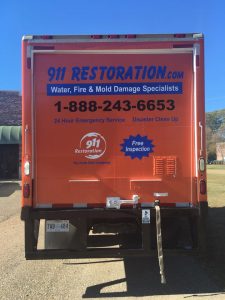 Fires can be extremely damaging and dangerous. They can lead to loss of life and severe property damage, like structural damage. At 911 Restoration, our team of fire restoration experts are highly trained in providing repairs and restoration following a fire.
In order to provide the best service possible, our fire restoration team is available around the clock. We understand that fires work on their own schedule, therefore you can call our Bellevue office any time you need help with fire restoration or water damage following the disaster. Call us at 425-247-3836 and allow us to offer you a free visual inspection.
In addition, our fire restoration experts are insured, licensed and bonded. We take pride in offering our customers the highest level of professionalism and fire restoration services in the industry. When you choose the experts at 911 Restoration of Bellevue, you will receive complete transparency throughout the entire fire cleanup process.
The IICRC highly trained technicians are able to provide comprehensive fire restoration benefits, such as:
     Complete property restoration
     Smoke removal, soot removal and ash removal
     Permanent odor removal
     Inventory listing and lost itemization
     Packaging and storing of undamaged belongings
     Reconstruction and renovation that makes your home better than new
     Free insurance consultation
     Access to fire information center
     Cleaning fire damage with sodablasting
     Cleaning dishes, surfaces and furniture
     Direct insurance billing
     And more!
Following the call to our fire restoration professionals in Bellevue, you can expect the team to arrive on site within 45 minutes. We will start by providing a free fire damage assessment for property owners only. Once the damage has been assessed, our 911 water damage experts will determine the proper route to take in order to get the property restored.
Property owners can trust that the fire restoration team in Bellevue is prepared and highly trained to handle any level of disaster. Call 911 Restoration today to get your property on track to a fresh start! Call us at 425-247-3836 and see how we can help.
Water Damage Resulting From Fire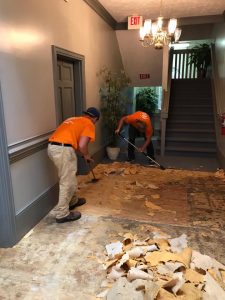 While a fire causes enough damage alone, further property issues tend to include water damage. Water damage can occur from firefighting efforts, the property's sprinkler system or by a fire suppression system malfunctioning. This can cause serious damage to the property's structure, furnishings and has the potential to lead to electrical hazards.
At 911 Restoration of Bellevue, the team of water damage experts have been highly trained to provide the services needed to restore your property back to pre-fire condition. Every fire damage process is different and requires its own unique solution. Our team is able to assess the property damage and determine the best route of action to take. Common fire restoration services we provide include:
     Restoration of charred flooring
     Tar and ash cleanup
     Smoke removal
     Smoke restoration
     Flooding cleanup
     Water damage inspection
     Water damage remediation
     Water extraction, drying and dehumidifying
Water damage following a fire tends to cause additional stress. Rather than letting it get the better of you, consider fire restoration as an opportunity for a fresh start. Since fires are covered by homeowner's insurance, your house will be better than new. While a fire is never ideal, this mindset may put a new twist on the fire and water damage it left behind.
Once the flames have been extinguished, call the team of water damage experts at 911 Restoration of Bellevue. We will use industrial-standard vacuums and surface chemicals that will remove smoke and ask from the property. Plus, our fire restoration experts will remove any water damage left behind by firefighting efforts.
Peace of mind and complete home restoration is only a phone call away. The water damage team in Bellevue is available 24/7/365 to provide fire restoration services. Call our office today and get your property back to pre-fire condition. Call us at 425-247-3836
Fire Prevention Advice for Property Owners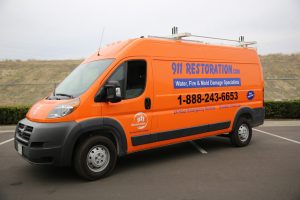 Did you know there is a proper way to put out a fire dependent on what type of fire it is? For instance, if you experience an over fire, keep the oven closed. Ovens are designed to handle a high amount of heat, so by keeping it closed it will prevent it from spreading.
While you may not always be able to prevent a fire, our fire restoration team has a few tips to help avoid them.
     Keep flammable items away from sources with constant flame ignitions such as space heaters or kitchen stoves.
     Check smoke detectors often and replace batteries as needed.
     Be aware of home appliance cords that are degrade. If bare wire is exposed, dispose of the item.
At 911 Restoration of Bellevue, your safety is the number one priority. If you have questions or concerns, our team of fire restoration experts is more than happy to assist. We will be by your side throughout the entire restoration process.
Call the team of water damage experts in Bellevue for complete property restoration services that will get you on track for a fresh start! Our number is 425-247-3836.