Mold Removal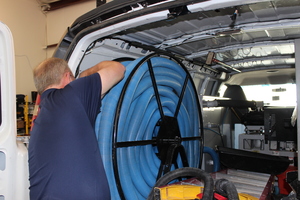 As a property owner in Bellevue, dealing with the threat of mold can be an unnerving feeling. 911 Restoration in Bellevue offers a team of mold removal professionals that will ensure the best possible results for your property. The Bellevue mold removal experts have been highly trained in providing restoration, therefore you can rest assured the situation is handled rather than attempting it on your own. As soon as you suspect a mold or fungal infestation has taken place on the property, call our mold removal team immediately.
We know it is important to act fast when it comes to mold removal. Therefore, our team is available 24/7, 365 days a year to provide assistance during your time of need. The IICRC trained technicians will schedule an appointment to provide a free visual inspection for property owners only. Call us at 425-247-3836 and allow us to offer you a free visual inspection.
At 911 Restoration, we use the latest mold removal technology in the industry in order to provide our customers with the top level of service available to them. Due to thorough training and experience, we are able to provide mold removal strategies that remediate issues including:
     Mold removal remediation
     Comprehensive mold and water extraction
     Mildew deodorization
     Complete odor removal
     Third party mold testing services
     Fungus and mold decontamination
     Black mold removal
     Mold infestation cleanup
     And more!
A mold infestation is not a matter to take lightly. Once mold has been detected on the property, call the Bellevue mold removal experts to ensure safety and get the property back to a fresh start. Call the team at 911 Restoration to schedule an appointment with our highly trained team of technicians for mold removal and remediation services today!
Water Damage Can Lead To Mold Infestations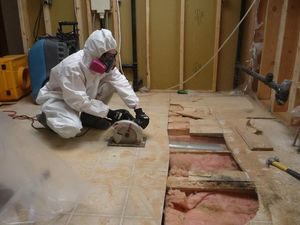 The first task of mold removal is to determine the source behind the mold. While mold spores exist all throughout the environment, they only grow in areas that provide a lot of water and organic material (flooring, furniture, carpets, walls and rugs). If any of these experience water damage, mold will begin to grow and spread throughout the property. For this reason, it is vital to properly remediate any water damage when it occurs.
When water damage sits, mold begins growing immediately after mold spores attach to an item. Within 24 to 48 hours, mold can grow and can colonize within as little as a week. Most of the time, water damage causes a mold infestation that is problematic before it is even discovered. Mold infestations can ruin your property and be a threat to the health of those who inhabit it. Therefore, it is essential to call the water damage professionals in Bellevue for mold removal and remediation services.
For example, you notice the roof has been leaking and the carpet is soaked. Rather than letting it sit and "dry out", call the team at 911 Restoration of Bellevue. Our team of 911 water damage experts will provide a thorough assessment of the property and determine what restoration services are needed to get you back to a fresh start. In order to provide the highest level of service in the Bellevue area, the water damage pros in Bellevue provide mold removal benefits such as:
     Free visual mold inspection for property owners only
     Complete structural drying and dehumidifying of the damaged area
     IICRC certified mold remediation
     Leak detection and repairs
     Residential and commercial mold removal services
     A team that cares and truly understands your needs
To put it simply, allowing water damage to sit without proper removal, it can lead to the need for mold removal. Therefore, it is essential to contact the team of water damage experts in Bellevue as soon as the issue is suspected. Our team is available to provide water damage services 24/7, 365 days per year. We will arrive on site to begin a thorough inspection of the water damage and provide an assessment to see if there is any further problems, such as a mold infestation.
For water damage restoration Bellevue WA, contact 911 Restoration of Bellevue today at 425-247-3836!
Fresh Start and Peace of Mind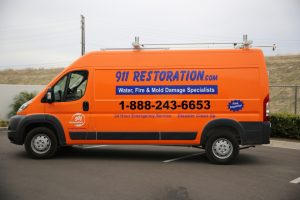 Our mold removal experts understand how stressful a mold contamination can be. We also know that it can cause health trouble such as congestion, coughs and respiratory problems. Your health is our mold removal team's number one concern.
After determining mold has infested the property and how severe the infestation is, our mold removal experts will help you to understand every step of the remediation process. If you have any questions or concerns, the Bellevue team will answer them! Rest assured that the mold removal experts will guide you through everything from start to finish!
If your property is suffering from water damage due to financials, you can put those worries to rest. At 911 Restoration of Bellevue, we offer affordable services at competitive prices. Therefore, if your insurance provider does not include mold, cost can be the least of your concern!
Contact our mold removal Bellevue team and get on the path to peace of mind today at 425-247-3836!
Serving the communities of Bellevue, King County and surrounding areas.