Commercial Water Damage Restoration in Bellevue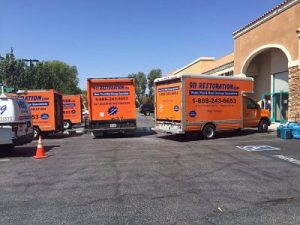 When it comes to commercial properties, we understand that time is money. When your property is in need of commercial restoration services, you need a team of experts that can minimize disruption to your business and deliver top quality results. At 911 Restoration, our commercial restoration experts can provide a multitude of services including: water damage cleanup, mold removal, fire restoration Bellevue and smoke removal. Call us at 425-247-3836 and let us offer you a free visual inspection.
Once you realize the property is experiencing damage, commercial restoration is essential. The longer property damage is left unattended to, the more likely the damage is to compound. Which could lead to business being closed. Each hour spent doing commercial restoration services is an hour lost in revenue and productivity. Therefore, it is essential to call the commercial restoration team in Bellevue as soon as property damage has been noticed.
Our team is available 24/7, 365 days per year to provide commercial restoration services. You can expect us to arrive on the property within 45 minutes of the call to begin assessing the damage. Following the assessment, commercial restoration will begin and your property will be on the way to a fresh start!
Due to our experience and training, the Bellevue team is able to provide restoration for commercial properties such as:
     Large office buildings
     Hotels
     Motels
     Retail stores
     Apartment complexes
     Condominiums
     Manufacturing & industrial building
     Government buildings
     Military buildings
     Restaurants
     Small office buildings
     Townhomes
The commercial restoration team will implement the most comprehensive restoration services in order to get the property back to pre-damage condition. To avoid slowing down your business, call the experts at 911 Restoration of Bellevue for commercial restoration services. Call us at 425-247-3836 and see how we can help.
Commercial Water Damage Restoration Services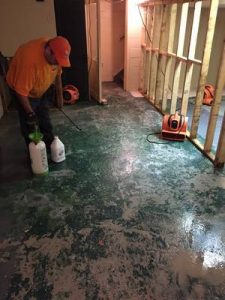 Commercial property damage seems to occur at the worst time possible. Luckily, for property owners in Bellevue, the team at 911 Restoration is always available to provide commercial restoration services. One of the most common commercial damage situations that many property owners face is water damage. There is never a good time for water damage to invade a property. However, call the team of water damage experts for immediate assistance when it does.
911 Restoration of Bellevue has the necessary training, experience and equipment to handle any water damage emergency. Whether your water damage occurs in a small office building or a large retail store, our team will respond immediately to begin restoration efforts. Examples of water damage remediation services we provide include:
     Mold and fungal infestation removal
     Roof and ceiling repairs
     Toilet overflows
     Ruptured hoses
     Black water removal
     Carpet drying
     Crawl space cleanup
     Water extraction
     Flood restoration
     Flood damage repair
     Smoke removal
     Mold inspection and testing
     Drywall repair
911 Restoration of Bellevue's commercial restoration team will use the most comprehensive water damage techniques to completely remove and dry any damage on the property. Call our office today at 425-247-3836 and get your property on the path to a fresh start!
Providing Property Owners With Peace Of Mind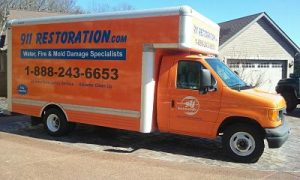 Due to our experience in the restoration industry, our commercial restoration team in Bellevue is the best team to call for high quality services. Our expertise extends well beyond our ability to remediate any property damage. We are also able to offer property owner's benefits like handling insurance claims and preventative maintenance. The team at 911 Restoration of Bellevue can assist with all of your restoration and property damage need.
When an emergency situation occurs, call the team of commercial restoration experts and we will be on site within 45 minutes of the call. Due to our quick response and diligent efforts, we are able to minimize your business's loss and get you back open in no time. No job is too large for our commercial restoration experts.
We are proud to offer commercial restoration services to Bellevue and surrounding communities like:
     Skykomish
     Bothell
     Kirkland
     Redmond
     Issaquah
     Sammamish
     Woodinville
     Maple Valley
     Mercer Island
     Kenmore
     Enumclaw
     North Bend
     Duvall
     Carnation
     Black Diamond
     Fall City
     Ravensdale
     Medina
The appearance of your commercial property speaks volume to clients and potential clients. Therefore it is essential to keep the property at it's best during all times. Damage can cause consumers to take their business elsewhere, which will result in loss of revenue and income. 911 Restoration of Bellevue can restore your property quickly and professionally.
We are committed to customer satisfaction and will work with you every step of the commercial restoration process. The services provided will have your company's best interest and assets in mind, while ensuring the damage is properly cared for.
Call the commercial restoration team at 911 Restoration of Bellevue to get your property on the path to a fresh start and restore your peace of mind. Call us at 425-247-3836