Water Damage and Mold Removal in Redmond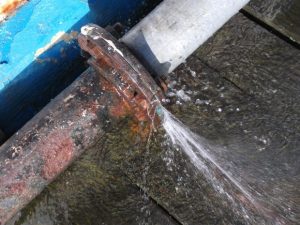 Water damage is possibly the most devastating form of property damage for a property owner. Whether it's something small like a leaky appliance hose or a burst pipe, water damage can hit hard. Water damage can destroy your apparel, electronics, belongings and your overall property. One of the most important parts of your home is the support structure that keeps your property standing. If left unchecked, water damage can seep through your drywall to get to the wooden beams behind. When this occurs, the beams can warp or become rotted forcing you to get home repairs done that you didn't plan for.
Besides the water damage itself, water also makes the possibility of a mold infestation a reality after only 24 hours. Without professional grade extraction equipment and techniques, it can be near impossible to get the water removed before molds sets in. This is primarily due to water's ability to soak past the surface of porous surfaces like carpet, wood grain, and other permeable surfaces.
When this occurs, you need experts in Redland that can handle both water damage restoration and mold removal so that your property can be restored like new. By choosing the crew at 911 Restoration, you get a team that is locally owned and operated, allowing us to arrive within 45 minutes of your call no matter where in the Bellevue region you live. Call us at 425-247-3836 and see how we can offer you a free visual inspection.
Don't let water damage get out of hand, we'll be there to handle your flood cleanup immediately. If you suspect mold has already developed, bring our mold removal specialists in to get you your Fresh Start today.
Get Ahead of your Water Damage
Just like any property damage, water damage can leave you feeling like you're falling behind and powerless to do anything about it. We understand that feeling, which is why we make sure to walk our customers through every step of the water damage restoration process. Once you have identified water damage, your first step is to call our water damage experts so we can begin your restoration.
When we arrive, we will start with a visual inspection so we can determine the scope of what is needed to fix the water damage. Our team is fully trained and IICRC-certified to handle all of your water damage needs including:
Free Visual Inspection for Property Owners Only
Storm Repairs
Disaster Restoration
Water Extraction
Burst Pipe
And more
We use state of the art equipment for your water extraction and drying to handle your flood cleanup. No matter when water damage strikes, we are only a phone call away. Prompt action will minimize the likelihood of needing mold removal services so call quickly to get ahead of your water damage today. Call us at 425-247-3836 and see how we can help.
Walking Through your Mold Removal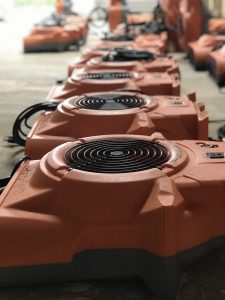 Without a plan of action, mold can grow and spread far past the point of origin. Regular cleaning methods won't work because the scrubbing agitates the mold and forces the mold spores to become airborne. This means that instead of containing the mold, the mold is expanding. Fortunately, the mold removal team at 911 Restoration are ready and willing to help you through the mold removal process.
Starting with our visual inspection, we look for signs like crumbling drywall and a pungent odor to determine the sources of mold on your property. Upon discovery of the mold, we begin work by using the latest containment measures and vapor barriers to control the spread of mold. Also, we work on water removal to prevent recurring mold. The drier the environment the less likely it is for mold to come back.
Make sure to call the professionals in as soon as you suspect mold. Mold eats organic materials like wood and sheetrock. In addition to physical damage, mold can also cause otherwise healthy people to fall ill with breathing issues and headaches. In some cases, mold can be toxic which is why one of our services is mold testing so that your health and safety is not left up to chance.
Our IICRC-certified mold removal specialists in Redmond stand ready to assist you. We guarantee to be there within 45 minutes of your call to begin work on your water damage restoration and mold removal. Call us today at 425-247-3836 to begin!