Water Damage in Sammamish
It is crucial to manage leaks and floods as soon as they appear inside your home or business as to not risk structural damage and mold.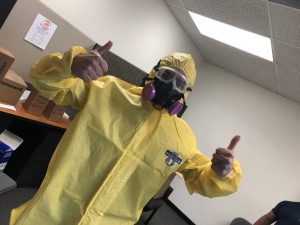 Since Sammamish receives rainfall for more than half the year, it is necessary to have 911 Restoration of Bellevue on your side when you need emergency storm damage repairs.
The technicians are available 24/7/365 to provide you with water damage restoration as soon as you need help. Repair techs guarantee to respond within 45 minutes of receiving your call, so you never have to wait long. Call us at 425-247-3836 and allow us to offer you a free visual inspection.

Customers can feel safe under our care, knowing that they have the most qualified team in the industry working for them. 911 Restoration of Bellevue is IICRC certified and licensed, bonded, and insured for your protection.
As soon as you need leak or flood cleanup assistance, technicians will respond quickly to provide property owners with a free visual inspection to begin the water damage restoration process.
It is our job to make sure you are taken care of throughout the entire water mitigation ordeal, and we take that job very seriously. So, call 911 Restoration of Bellevue today, and we will come in with the emergency services needed to give you a full recovery.
Flood Cleanup in Sammamish Right When You Need It
Although it is common for storms in Sammamish to be severe enough to cause indoor flooding, there are other issues that can occur within a property to create a flood.
Old plumbing systems, pipe bursts, and toilet overflows can all lead to flood damage in your home or business that needs immediate attention by professionals.
The technicians at 911 Restoration of Bellevue have decades of experience executing water remediation services for every level of flooding, and they are confident they can fix up any home or business entirely.
By administering drying and dehumidifying techniques, technicians will stop drywall from deteriorating and mold growing in walls. However, even if mold does begin to form, you can count on us to eradicate every spore from the premises.
911 Restoration of Bellevue is the restoration company you can trust to handle every aspect of a flood cleanup job, from the water damage restoration to the mold removal. So, give the technicians a call today at 425-247-3836!
We Remove Mold In Walls From Water Damage
Customers can come to us when they need cleaning services for mold and water damage. Mold removal is vital to the water damage restoration process since both issues typically go hand-in-hand.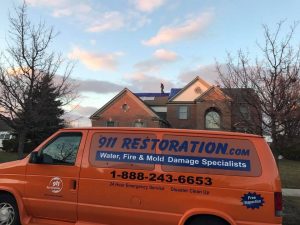 It only takes 24 hours for mold spores to grow into an infestation after they have been watered, which can occur from something as seemingly harmless as a leaky pipe.
When technicians are called to administer leak or flood cleanup services, they will also check for signs of mold growth. If they do discover mold and mildew, they will promptly eradicate the spores and decontaminate the affected area.
The only way to stop mold from coming back is by mitigating the water damage causing the problem in the first place, which is why our repair techs will always perform water remediation to prevent future infestations.
Call 911 Restoration of Bellevue when you need mold and water damage restoration in Sammamish and technicians will give you a Fresh Start by making your property safe and clean again. Call us at 425-247-3836 and see how we can help.

Servicing the cities of Baring, Bellevue, Black Diamond, Bothell, Carnation, Duvall, Enumclaw, Fall City, Hobart, Issaquah, Kirkland, King County, Maple Valley, Medina, Mercer Island, North Bend, Pacific, Preston, Ravensdale, Redmond, Sammamish, Skykomish, Snoqualmie, Woodinville, and the surrounding areas.