Water Damage Restoration in Bellevue
Weather Alert: If you are experiencing weather-related damage from the storm, call us today for emergency assistance! 
911 Restoration of Bellevue
Whether you are a commercial property owner or homeowner, 911 Restoration of Bellevue can provide you with full service restoration when disaster strikes. Our team offers first-class quality and service to customers, while also sustaining the highest standards in the restoration industry. We are highly trained to provide services caused by a multitude of disasters, such as flood damage cleanup, frozen pipes, burst pipes, mold removal, fire and smoke damage, and more.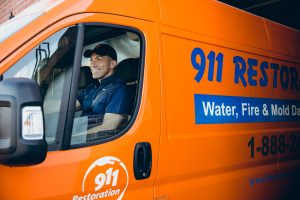 If you experience a flooding in your Bellevue home or property it can cause further damages such as mold growth infestation if not taken care of right away.
When the water is allowed to sit, the damage increases which means more cost will be spent restoring the property. Because of this, if you experience water damage on your property, call 911 Restoration of Bellevue's IICRC certified technicians immediately. Our team of water damage restoration experts will arrive onsite within 45 minutes of the call and provide property owners with a free visual inspection of the property. Once the amount of water damage has been determined, our crew will take the necessary steps to provide total property restoration and get you on the path to a Fresh Start. Call us at (425) 247-3836 and see how we can help.
At 911 Restoration of Bellevue, we offer a Fresh Start with our comprehensive selection of property damage restoration services, including but not limited to:
Emergency disaster restoration
Emergency repairs following a storm
Free insurance consultation
Complete home or commercial property restoration
Testing and evaluating of structural damage caused by water
Emergency boarding up of home or commercial property
Complete water extraction, drying and dehumidifying of the damaged area
A team of water damage experts who truly care and understands your needs
Whether you're a Bellevue homeowner or business owner, 911 Restoration of Bellevue is your Fresh Start! We'll communicate with you throughout the entire process, help answer questions related to insurance, and restore your property to its pre-damaged condition. One of our IICRC-certified teams is dispatched within 45 minutes of your call! Contact us today, and one of our friendly representatives will assist you in finding the nearest Bellevue location.
Ran Levi
"Had a ceiling leaking into wall as result of flat roof. Called 911 who responded in quickly manner. Wall and ceiling opening were done quietly (working from home due to covid) and in clean manner. Shelve units were fully covered as well as windows and protection for all furniture in impacted room. All done in less than two hours of"
Water Damage Restoration
Experiencing water damage at your home or commercial property is never an enjoyable experience. When water invades a property from a pipe burst, it can cause damage to floors, upholstery, clothing, furniture, antiques or other valuable items. When allowed to sit for an extended period of time, the damage increases and may lead to mold problems.
At 911 Restoration of Bellevue, the team of water damage restoration experts is trained to handle any situation. We use state-of-the-art techniques that are able to restore any amount of water damage. The IICRC certified technicians deliver the best amenities in the Bellevue area when properties need water damage restoration. Call us at (425) 247-3836 and allow us to give you a free visual inspection. Whether you're dealing with water damage, mold or anything else, we have you covered. Common water damage services needed by our customers include:
Crawl space cleanup
Flooded basement cleanup
 Water extraction
 Structural drying and dehumidifying
 Repairs to structural damage
 Mold and fungal infestation remediation
 Sewage backup cleanup
 Ceiling repair from water damage
 Sewage restoration
 Drywall repair
 And more
Water damage restoration for your property is just a phone call away. Contact the 911 water damage experts today!
Service area map
Sanitization Services & Disinfection Solutions
With the recent outbreak of the coronavirus in Washington, personal hygiene is more important than ever before. The CDC recommends that everyone practice social distancing, stay home if possible, to wash their hands several times a day thoroughly for at least 20 seconds. 
The COVID-19 pandemic is causing a change in how we go about life in every single way. We know how much damage the outbreak has done to businesses. Foot traffic is down and practically non-existent in most retail stores. Here at 911 Restoration of Bellevue, we are now offering professional sanitization services for your home or business. Our technicians are fully trained to deep clean and sanitize your property while following all the protocols set by the CDC and the EPA. Let us help give you peace of mind for your business or family. We're all in this together. Stay safe. Call us at (425) 247-3836 and see how we can help.
Water Damage Causes Mold
Mold infestations can be caused by water damage, leaking ceilings, inadequate ventilation, or high moisture. If you are searching for a team of highly trained experts in mold removal, contact our team in Bellevue immediately. We will start by determining the extent of the mold or fungal infestation then begin mold removal Bellevue and remediation services.
Not only does mold cause a distinct smell throughout the property, it also can cause serious health problems for those exposed. For this reason, it is important to contact the mold removal experts at 911 Restoration if you suspect an infestation on your property. Our mold removal experts offer services like:
Mold removal
Mold remediation
Black mold removal
Inspection
Abatement
Testing
Removal and remediation are important because infestations can spread and progress quickly. Get on the path to a fresh start by calling our mold removal experts for restoration services!
Fire Damage Restoration
Fires can cause extreme damage to a property and in worst-case scenarios, the loss of life. Fire damage Bellevue alone is stressful. However, additional damage occurs during firefighting efforts. At 911 Restoration, our team is highly trained to provide fire restoration cleanup services to residential and commercial properties. Call us at (425) 247-3836 and allow us to offer you a free visual inspection.
The thought of a fire is usually enough to make you cringe. Having to experience one first-hand may be the most devastating moment of an individual's life. Our team of fire restoration experts truly cares about what you are going through and want to make this situation as easy as possible. Once the damage has been assessed, fire restoration experts may provide a variety of services like:
Fire cleanup
Fire damage restoration
Smoke removal
Permanent odor removal
Cleaning of dishes, surfaces, and furniture
Total property restoration
Reconstruction and renovation of the property
And more
You need a team who can provide high-quality fire restoration services, as well as give you the peace of mind you deserve. Call the team in Bellevue to receive the highest level of fire restoration services in the industry and get your property better than new!
Sewage Cleanup
Sewage backup can be caused by a variety of reasons. Similar to water damage, sewage can cause structural damage. On top of that, sewage water poses the risk of causing health issues, especially if the issue at hand is black water damage.
When sewage shows up, the sewage backup cleanup Bellevue experts at 911 Restoration can remediate the problem immediately. Our team starts by determining what caused the water damage situation and what level of damage is being dealt with. Each water damage situation is different, so determining what type of sewage is invading your home or property is essential to providing proper cleanup.
Your safety is our number one concern, which is why our team of water damage restoration experts is available 24/7 to provide sewage cleanup services. We have the necessary training and equipment needed to restore the property and eliminate the risks of health issues.
If sewage has inhabited your property, call the water damage restoration team at 911 Restoration at (425) 247-3836!
Disaster Restoration
Residents of Bellevue are no strangers to disasters. Our area is prone to experiencing winter storms, flooding, heavy rains, damaging winds, and more. Unfortunately, disasters are not something we can always prepare for.
When disaster strikes and leaves your property suffering damage, the disaster restoration team at 911 Restoration is ready to assist with your needs. The team in Bellevue understands that insurance may not cover some disasters, therefore we offer affordable pricing on all of our services. The last thing you should be concerned about is financials.
Rather than allowing your home or property to succumb to damage, contact our flood cleanup restoration experts in Bellevue to give your property a fresh feel!
Commercial Water Damage Restoration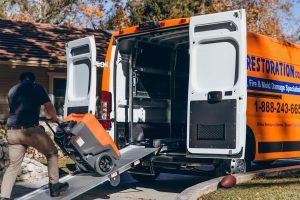 When a commercial property experiences damage, it can be extremely stressful. Our team in Bellevue knows that time is money. This is why you can expect us to arrive on site within 45 minutes of the initial phone call.
Whether the property needs mold removal, fire restoration, or water damage restoration, you can rest assured knowing our team is highly trained to face any level of damage. On top of that, we truly care about your safety and the safety of those on the property.
Get on the path to restoring your peace of mind by contacting our team today for commercial restoration! Call us at (425) 247-3836.
Serving the communities of Bellevue, Bothell, Enumclaw, Springs, Issaquah, Kenmore, Kirkland, King County, Maple Valley, Mercer Island, North Bend, Redmond, Sammamish, Skykomish, Woodinville and surrounding areas.