Water Damage in Bothell
The oceanic climate of Bothell can be problematic for property owners who have broken roof shingles, cracks in their property's foundation, and old plumbing systems that might allow water damage to invade the premises.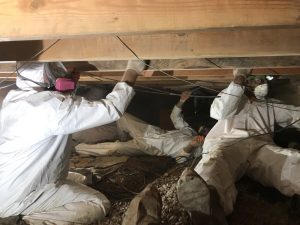 If any of these issues affect your home or business, you can call 911 Restoration of Bellevue immediately, and technicians will arrive within 45 minutes to assist you with emergency, water damage restoration.
The office is open 24/7/365, so you can receive leak and flood cleanup in Bothell anytime, day or night. Technicians never want customers to wait long for help because the longer moisture sits on the surfaces of your property, the more destruction can occur.
Customers can trust that technicians are qualified to implement water remediation services due to their IICRC certification and licensed, bonded, and insured status.
Staff members will consistently check in with you make sure all your questions are answered, and you feel delighted with the water damage restoration services provided to you.
911 Restoration of Bellevue is locally owned and operated, so you can trust that their technicians know precisely what you need to make a full recovery. So, call the technicians who care and understand your needs today!
Emergency Flood Cleanup, Day Or Night
Wet weather frequently impacts Bothell, with eight months out of the year being considered the rainy season.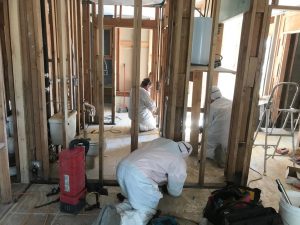 Bellevue's rainy season lasts roughly eight months, and with that much annual precipitation, property owners are at a higher risk of experiencing flood damage and roof leaks.
Technicians understand the urgency of situations involving storm damage, and they are prepared to administer water damage restoration in Bothell on a moment's notice.
Once repair techs arrive on the scene, they will give the property owner a free visual inspection of the property so they can thoroughly check for signs of leakage and flooding.
Rainwater can seep into cracks in the roof and foundation, flooding your property's interior and causing water damage to drywall and other wood structures.
By conducting emergency flood cleanup and water damage drywall repairs, technicians can prevent rotting, warping, and mold from infesting the area. They will also implement drying and dehumidifying procedures to remove as much moisture as possible.
911 Restoration of Bellevue is ready to issue you the emergency water damage restoration you need to recover from storm damages and any other disaster entirely. So, give us a call today!
Business And Home Water Damage Restoration You Can Trust
In a time with so many options right at your fingertips, it can be challenging to figure out what water restoration company to choose, but 911 Restoration of Bellevue makes the decision easy.
Not only is the entire operation qualified and certified to the highest industry standards, but staff members make it their priority to provide customer service with excellence matched by no other restoration company.
Office agents are standing by at all hours to take calls, schedule appointments, and answer any questions you may have about the water remediation process, including assistance with insurance.
If you need help with your insurance policy, a staff member will provide you with a free insurance consultation where they will determine what coverage you are entitled to receive.
Technicians will assist you with itemizing your losses to submit to your insurance provider, and they will even file your claim for you to give you peace of mind that everything will be processed correctly.
So, call 911 Restoration of Bellevue when you need leak and flood cleanup services in Bothell. Technicians will be hands-on with every aspect of the repair work to ensure that you get the Fresh Start you deserve!
Servicing the cities of Baring, Bellevue, Black Diamond, Bothell, Carnation, Duvall, Enumclaw, Fall City, Hobart, Issaquah, Kirkland, King County, Maple Valley, Medina, Mercer Island, North Bend, Pacific, Preston, Ravensdale, Redmond, Sammamish, Skykomish, Snoqualmie, Woodinville, and the surrounding areas.