Do's & Don'ts Of Fire Damage In Commercial Buildings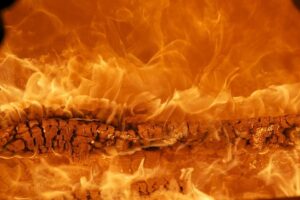 The moments during and after a commercial fire can send property owners in a state of frenzy and worry. It isn't uncommon for property owners to remediate damage on their own after a fire. However, fire damage restoration is a highly specialized process that requires the right equipment and skillset to make the place habitable again. 
Read these dos and don'ts for fire damage restoration to learn the steps you need to take to minimize damage to your office. 
Fire Damage in Commercial Buildings: The Dos 
Dos: Turn Off Utilities 
Commercial property owners should always try to contain the spread of a fire by turning off utilities. It is easy to forget doing this in the ensuing chaos and urgency. However, you should prioritize turning off the water, electricity, and gas lines. If this isn't possible due to the severity of the fire, wait for the authorities to do it for you. 
This will prevent retriggering the fire and will also make the task of your fire damage restoration specialists easy.
Dos: Use a Vacuum Cleaner to Remove Sooty and Ash
Fire turns everything to ash and soot. In the aftermath of a fire damage, you should try to use your vacuum cleaner to get rid of as much ash and soot as possible. Prioritize the carpets, countertops, and floors when using the vacuum cleaner. 
If you used excessive water to douse out the fire and your carpets have been damaged beyond repair, it's a good idea to discard them. 
This will make the indoor air quality slightly better for everyone. Moreover, it will also make the task of fire damage restoration specialists in Bellevue a lot easier. The sooner you get rid of ash and soot, the better. This will prevent the soot from staining surfaces.
Do: Escape the Scene
You should vacate the premises if the office fire has spiraled out of control. Do not attempt to put out the fire yourself – doing so could expose you to hazardous chemicals and may block escape routes. You will also want to ensure your hands are clean from soot to prevent contamination of items you may end up touching.
Do: Keep Fresh Towels on the Floor
It is highly recommended to keep fresh towels on the floor to trap dirt, debris, and soot. The porosity of textured items can minimize the circulation of soot. 
Do: Find a Safe Space to Stay 
Even if the fire breakout in your commercial building was small, it should be inspected by the fire department and professionals. Smoke, soot, and ash can pollute indoor air quality and pose a serious health risk. All of these toxic materials will need to be removed before you can move back in. 
Note that just because your office looks clean does not mean that it is safe. After a fire, there are many invisible chemical compounds in the air that can cause serious diseases or respiratory illnesses. These chemicals need to be removed. 
So until you get the all-clear from fire damage restoration specialists, we recommend finding a safe place to stay while the safety assessments can be made.
Do: Document Everything
Documentation is extremely important for insurance purposes. Take your phone (or better yet, your DSLR camera) to take photos of items that have been damaged by the fire. This will help you file a claim for reimbursement. Also, try to collect as many receipts as you can to speed up the collections process with your insurer. 
Do: Hire a Fire Damage Restoration Specialist Right Away 
The first thing you should do is hire people who specialize in fire damage cleanup and consult your insurance company to cover the cost. One of the first steps is to prevent further damage. This often means repairing any holes or weakened structures. If the walls, roofs, or floors got damaged, they should be inspected for repairs and replacement.
The best fire restoration services can help you out with repairs. Note that restoration is a delicate process, especially if you're trying to restore priceless pieces such as family heirlooms and furniture. Make sure to get in touch whit experts as early as you can. 
Fire Damage in Comercial Buildings: The Don'ts 
Don't: Use Electrical Appliances
Don't use any electrical appliances that have been damaged by fire. Exposure to fire, even if it was for a few minutes, can cause the internal wiring to melt or loosen, which can increase your risk of getting electrocuted.
Wait for fire damage restoration specialists to assess the extent or intensity of the damage. If you must use a fan, e recommend buying or renting one from nearby hardware shops.
Don't Handle the Fire Extinguisher Powder By Yourself 
While it may be tempting to clean the powder from fire extinguishers, it is better to leave this task to the specialists. The residue from the fire extinguishers may contain toxic chemicals that should be handled properly. Exposure to these chemicals can lead to a laundry list of health issues. 
Don't: Eat Food Damaged b Fire 
Discard your food items if they have been exposed to fire damage. Moreover, these food items have probably been exposed to ash, chemicals, and soot that could lead to health complications. This definitely applies to canned foods because exposure to too much heat can leach toxic chemicals into the food. 
Don't: Wait Too Long To Hire a Consultant 
If your commercial building is damaged by a fire, try to hire fire damage restoration specialists as soon as you can. These professionals can effectively restore your home and minimize the due to exposure to fire or soot. It is worth noting that cleanup efforts can take a lot of time, expertise, and effort, as well as an understanding of the health and safety risks involved.
You should not try to tackle the cleanup process on your own. Companies like 911 Restoration have experience and knowledge in fire damage and can assist you in every step of the process. We provide services across Bellevue and beyond, give us a call to know more.