Preparing Commercial Properties for the Upcoming Winter Season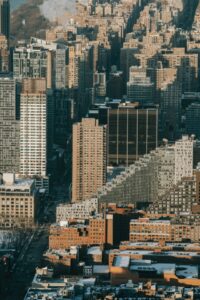 As the winter season is just around the corner, we at 911 Restoration of Bellevue recommend all commercial property owners prepare beforehand. Winter storms and cold temperatures can severely damage commercial properties, resulting in costly commercial restoration and repairs. Apart from the high cost, imagine the time you will lose in the repair and restoration work followed by disruption and a decrease in property value, especially if the job is not done right the first time.
To avoid such situations, consider following our tips for preparing commercial properties during winters. Read on to find out more.
Keep Heaters on Even If the Property is Vacant
If you have a seasonal business or a business that shuts down during the holiday season, then the first thing you need to do to avoid commercial property water damage risk is to keep the heaters of your office on a low setting. Switching off the heaters entirely during the winter season can cause the pipes to freeze and break. This can cause serious water damage to your property that may require restoration work to get your property back to its previous state. Needless to say, a small heating bill is less expensive than the cost of broken pipes and restoration.
Get Your roof Inspected
Severe winter storms can loosen shingles and tiles. The water from the melted snow can damage the roof and interior office equipment as the water penetrates through gaps and holes formed by the loosened shingles and tiles.
Besides this, a leaking roof means moisture which provides a thriving ground for mold and bacteria growth. It can further pose health risks to employees and customers, exposing them to allergies and respiratory problems.
Therefore, we'd advise you to get your commercial property roof inspected and repaired if needed for the upcoming winter season. This is the best way to minimize the risk of leaky roof and mold growth. A roofing specialist can inspect your roof and ensure that your roof is in top condition to withstand the harsh winter elements and prevent any form of water damage to your property or its interior.
Clean Gutters
Another step to take when preparing commercial properties for the upcoming winter season is to clean the gutters and that they are properly secured to the building. Both steps are much needed to prevent potential ice dam formation. Clean gutters protect against blockages and water overflow. This is crucial to avoid standing water which can otherwise damage the roofing of your property. Likewise, when the gutters are clean and properly secured, you can ensure that the downspouts carry the water from the roof to the drains efficiently and away from the building's foundation.
Seal Gaps to Eliminate Drafts
This step is equally crucial. Inspect windows of your commercial property both inside and out to ensure that windows are properly sealed. This is extremely important for many reasons. It will help lower energy bills as you will not have to run the HVAC for long hours to attain the optimal temperature inside your office. This will help reduce energy bills significantly while preventing excessive mold and moisture risk. Hence, before the winter season starts, get your windows inspected by a professional. Replace all drafty windows showing signs of aging to avoid potential exterior and interior building damage.
Develop a Business Continuity Plan
In case of a winter storm or any other natural disaster, you must have a business continuity plan in hand to ensure that you resume your commercial property operations with minimal interruption. This is not easy but crucial to avoid long hours of downtime. So, it is highly recommended to invest time in developing a disaster recovery plan catering to winter-specific conditions.
Inspect Heating Systems
During the winter season, your staff will use the heating system regularly as long as they are on-premises to keep them warm and comfortable. Therefore, we recommend business owners have heating systems checked before the winter season. Maintaining a heating system should be on your priority list. This is because it can easily help you prevent fire hazards and breakouts. Stay up to date on the maintenance tasks such as:
Examining flues for carbon buildup
Cleaning burners
Ensuring there are no dangerous gas or carbon monoxide leaks
Not only will regular and proper maintenance of heating systems run them efficiently, but it will also ensure the safety of your staff and property.
Fire Risk Assessment Review
Another way to minimize the risk of commercial property fire damage during the winter season is by conducting a fire risk assessment review. The review will consider all the changes to your commercial property and help you take effective measures to keep the risk of fire and safety hazards at bay. Examples of changes include:
Structural changes to the layout of the building
Changes to the part and all of the premises
The number of people using the property
Changes to the hours the property is occupied
By considering all these steps, you can prepare your commercial property for the winter season. However, accidents happen when least expected. This is when it is best to work with experienced commercial property restoration experts like us. At 911 Restoration of Bellevue, we have a team of trained and certified professionals who can repair and restore your commercial property in the fastest time after fire or water damage. Contact us today.